Easy plug and play – Using this webcam is not a trivial thing. All you need to do is plug it on your desktop computer or laptop and start face timing your loved ones. The ease of doing this makes it possible for even an amateur to use this product without any assistance. No prior knowledge on the ins and out of a webcam is required to enable you to use this product.

Multi-compatibility – This webcam is suitable for use with various operating systems. It can work perfectly with Windows, Chrome OS, Android, and Linux just to mention but a few. This gives you the peace of mind that you can use the product on various devices no matter the type of operating system that they are running on.

Multi-platform – Whether you are making a video call on Facebook, you are recording a vlog on YouTube or are just having a job interview on skype, this webcam has got you covered all through. You can go ahead and create those connections that you value so much on any of these platforms without worrying whether the device will run on the platform.

High resolution – The webcam relays high definition quality images and video, 1080p to be precise. You will be amazed by the quality of the image of the person you will be communicating with on the other side. This is especially important if the webcam is being used for educational purposes as all characters on the other side of the camera can be clearly defined.
Product Description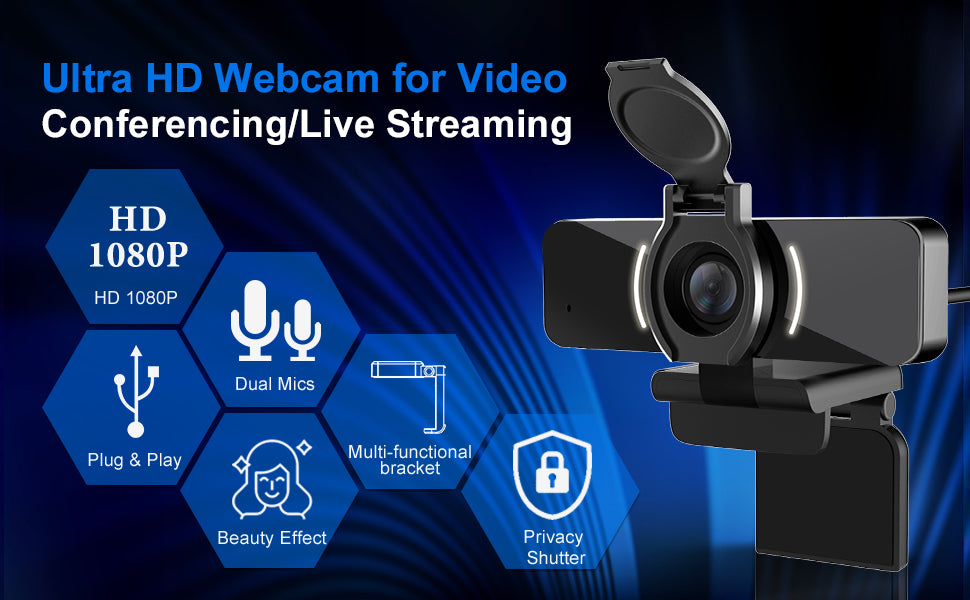 1080p webcam
The 1080P webcam camera comes with a peep-proof cover to prevent hackers from starting the camera remotely and achieving the purpose of anti-peeping.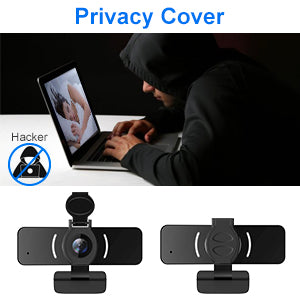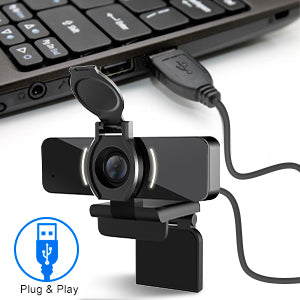 usb webcam
Our LarmTek computer camera is a driverless camera. You can use it without plug-in driver installation. The driverless model has evolved into the mainstream due to its ease of use.