HD Webcam 1080P with Microphone. LarmTek 1080P web camera with FULL HD glass lens delivers a high-quality video at a fluid 30 frames every sec.The built-in microphon's noise suppression filters out unnecessary background noise providing crisp clear audio.

110 degree Wide Angle Webcam . The laptop webcam can capture full HD video in a wide viewing angle range of up to 110 degrees. When you are streaming in real time, video chatting or recording, it provides you with an unparalleled perspective.

Plug and Play USB Camera . HD webcam is very easy to use. The USB connector allows an easy set up. NO additional driver required. More Importantly, our desktop PC cameras feature a Tripod-ready Rotatable Clip(Tripod not included), Adjustable universal clip that fits your multi-angle needs on computers, laptops, desktops, Mac, PC, Smart TV, LCD monitors and other flat surfaces.

Advanced Technology and Streaming Webcam. PC camera with automatic light correction and HDR technology the computer webcam can automatically adjust color and brightness to achieve natural lighting. Even in dim light this technology helps to provide the best possible image. This pro streaming camera provides excellent quality video on Skype, Facetime, OBS, XBOX ONE, Hangouts, Facebook, Zoom, Twitch and more.

After Sales Service . This HD webcam will make you more beautiful in the video. If you have any questions, we will take care of you!
Product Description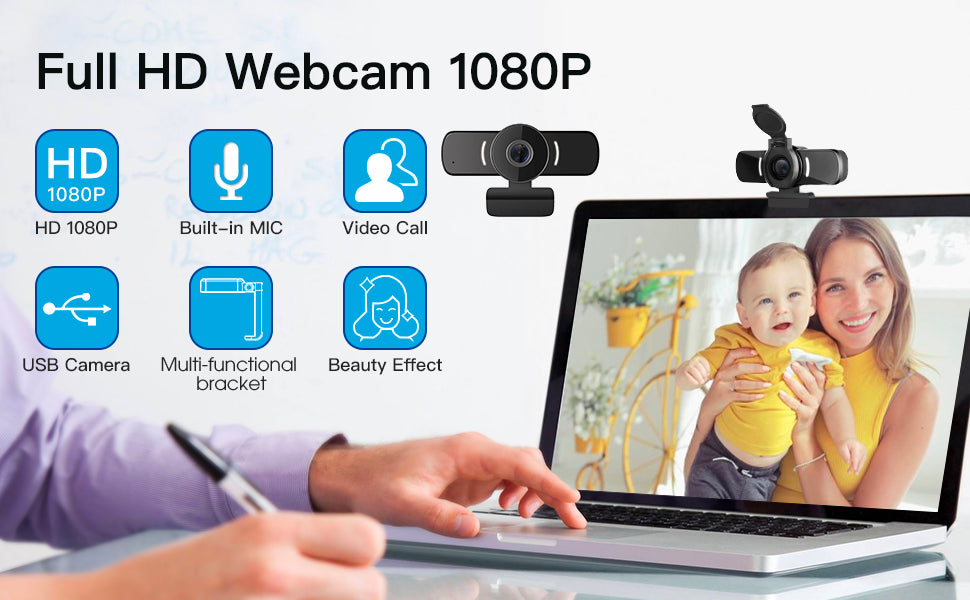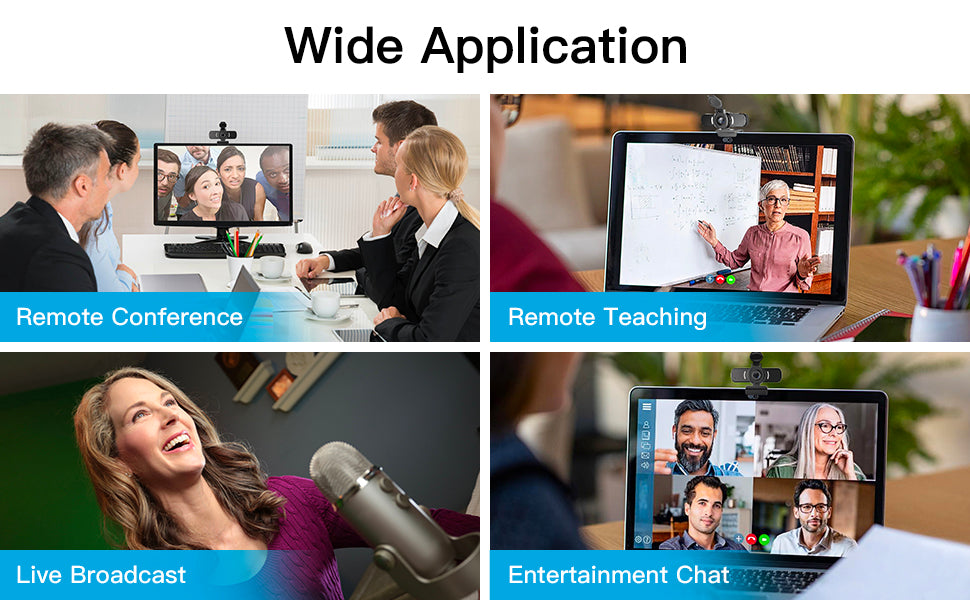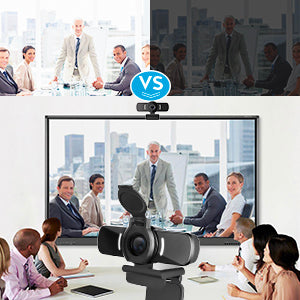 Automatic Low Light Correction
1080P webcam with automatic low light correction technology make stream clear video even in dim light. so you always look best yourself on camera.
Protect Your Privacy From Internet Hackers
Covering your webcam is essential to stay protected! This handy webcam cover fits over your webcam when not in use, preventing webcam hackers from spying.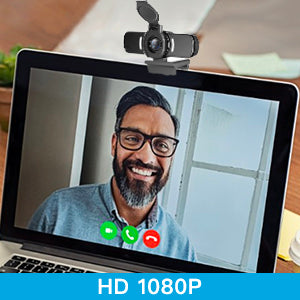 High-Def Video Calling
1080p webcam provides high quality video, so that your video calls with your family and friends are as real as sitting face to face, and can provide you with a good visual experience.